15 mins read
All You Need To Know About Web Push Notifications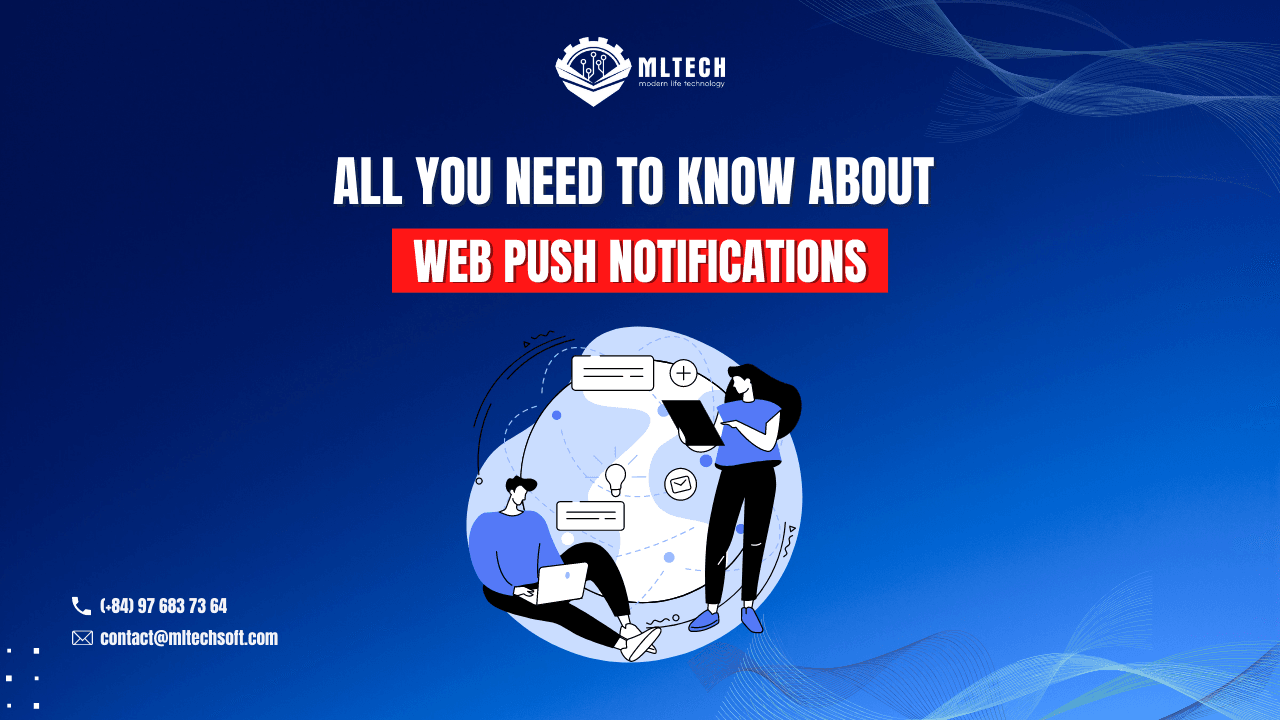 The Internet and mobile devices have changed our lives. Brands realize that a quality way to interact with their customers is on their devices.
Companies want more than just marketing channels. All you need is a channel that delivers value. And web push notifications look like a game changer that e-commerce players can't ignore. Explore how important this is and how to use it to increase sales.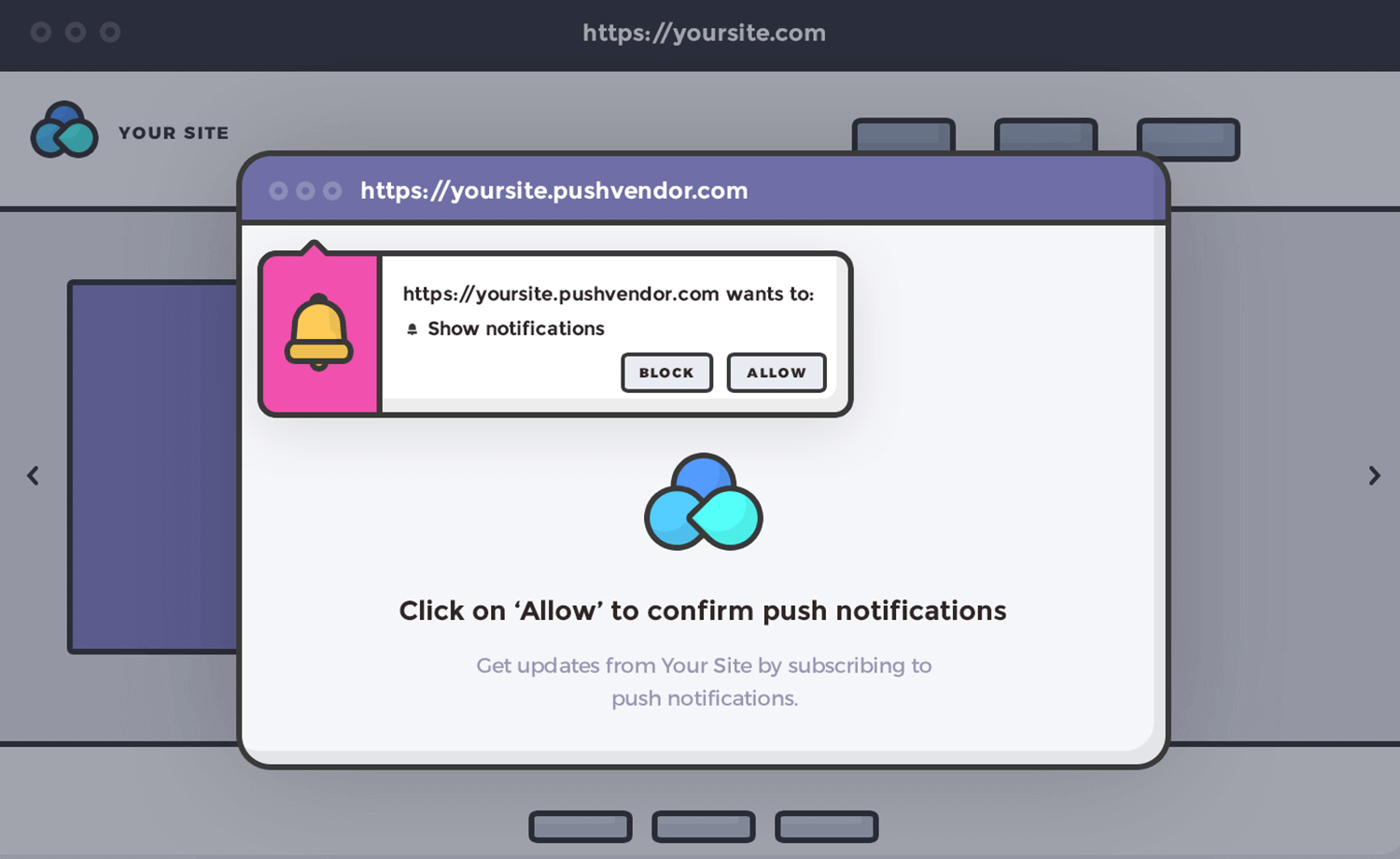 1. The first question you could have is: what exactly are web push notifications?
Web push notifications are notifications sent to users through the desktop and mobile web. Depending on your settings, these messages appear on the upper right or lower right of your screen.
Notifications show up on the computer or phone screen whenever the browser is open, even if the user is not on the website.
2. What are the distinctions between push alerts sent through a website and those sent through a mobile application?
App push notifications are messages that appear on your mobile device at any time. Users don't need to be in the app or use their device to receive it.
Push notifications are like mobile notifications, but they only go to people who have your app installed. All mobile platforms support push notifications. iOS, Android, Fire OS, Windows, and BlackBerry all have their own app push service.
You need a website with the web push code installed to send web push notifications. Brands can benefit from web push notifications, e.g., real-time, personalized, on-the-fly communication.
A web notification sends a message to users' devices to reactivate them. However, unlike web push notifications, the webpage must be open in a browser. It means users who are in another tab will not receive the messages.
Also, the website doesn't need SSL for web push notifications. It works for both SSL (https) and non-SSL sites (http).
3. What is the function of web push notifications?
Unlike pull notifications, push notifications are sent automatically from the server. Users will receive notifications right after installing and signing up. However, they can turn off these messages in the settings if they want.
A company with a website can send web push notifications after installing the code (web-based SDK) from the web push service. and then enable web push notifications. Therefore, no app is required.
For users, clicking a web push notification takes them to the web page (URL) set by the company.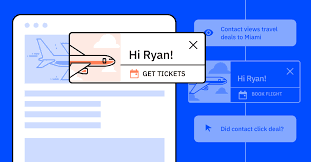 4. Components of an Online Notification
Push notifications on the web usually have a title, body text, notification URL, image, and a button to take action. These messages are displayed differently depending on the system and browser.
Brands use these notification strategies to deliver the right message, visuals, and call to action (CTA) at the right time.
5. Browsers and devices that support web push notifications
Web push notifications can be used on Chrome, Firefox, Safari, Opera, Edge, and Android mobile devices running on those browsers. It is important to note that iOS will launch web push notifications on Safari in 2023.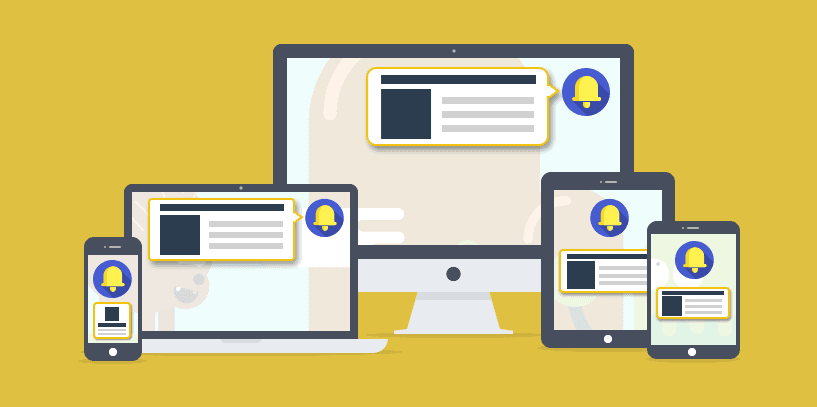 6. Push Message Campaigns
Push notification marketing is an ideal advertising strategy. Marketers inform their target audience about services and products through their devices.
Push message campaigns that you can try for your company include:
Flash sales
Product launch
Event or Holiday promotion
Helpful tips and hacks
Collection promotion
Product promotion
Limited edition
Back in stock
Buy more, save more
7. Measuring the success of your campaign
Some performance metrics of push notifications that marketers should track are:
7.1. View rate
The view rate is the number of people who saw your notification divided by the number of messages you sent. So if you send 1,000 push notifications and receive 1,000 views, your view rate is 100%.
7.2. Open rate
The open rate or click-through rate is the number of people who clicked on your notification divided by the number of people who saw it. Note that these notifications are often clickable. So you can insert hyperlinks to articles, landing pages, and product pages.
7.3. Time spent on page
This metric is the time a user spends on your website after clicking on it. So when you launch a notification that links users to an article, you can measure the average time visitors spend on that page. Hence, you can better understand ​​how engaged your visitors are with your targeted content.
7.4. Conversion rate
The conversion rate refers to the number of people who take action after seeing the push notification. Users may sign up, start a free trial, download an app, or buy something.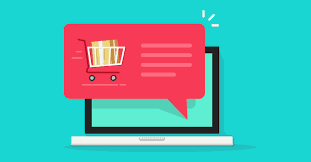 7.5. Opt-in rate
Opt-in rates help you measure how your subscribers are growing. Suppose you start an email campaign to attract new subscribers. You can keep those messages running and optimize them to calculate how your campaigns perform.
7.6. Opt-out rate
On the other hand, the opt-out rates measure how often users unsubscribe from your notifications. Users might unsubscribe if they get too many messages or if the messages don't match their interests. So it's time to rethink your push campaign strategy.
7.7. Re-engagement rate
Sometimes, users don't click or convert immediately. Therefore, you must retarget them with more relevant messages. For example, you can remind users about the unpaid cart until they pay attention.
8. Web Push Strategy: Dos and Don'ts
Do personalize your message
Personalization is essential for push notifications. Research shows that personalized messages improve conversion rates by 5.5%. Reactions to push notifications are different. However, most notifications that attract users are personalized messages.
People are generally tired of irrelevant messages arriving on their devices. Brands should customize push notifications by analyzing user needs and preferences.
Do send requests at the right time
The timing of push notifications is essential. Instead of randomly sending push notifications to users, determine the best time. It's also important to consider geographic location.
Send your message when users are free to get their attention. You can run continuous tests to see when your users are active and make sure you're not disturbing them.
Do treat each new user first
If you want to improve your campaign performance:
Treat the new user as a unique person.
Greet them by name to build familiarity and trust.
Send personalized messages with relevant and valuable content.
Don't submit generic content
Sending generic push messages to all users is a big mistake because it reduces effectiveness. Avoid sending long and generic content. Also, don't reuse the same content and image.
Don't interrupt users with ill-timed requests
Sending a poorly timed push message will distract your users. Even a well-designed push notification can become a nuisance. Sending your users a message at the wrong time can make them leave your site or app.
9. Restrictions on the Reach of Web Push Notifications
Push notifications allow users to see notifications even when the device is locked or the browser is not open. However, sometimes users must opt-in to receive push notifications from specific applications.
Get our blog
Want the latest and greatest from our blog straight to your inbox? Chunk us your details and get a sweet weekly email.
MLTECH SOFT
Submit your CV