15 mins read
Top Project Management Software Tools for Innovation Startup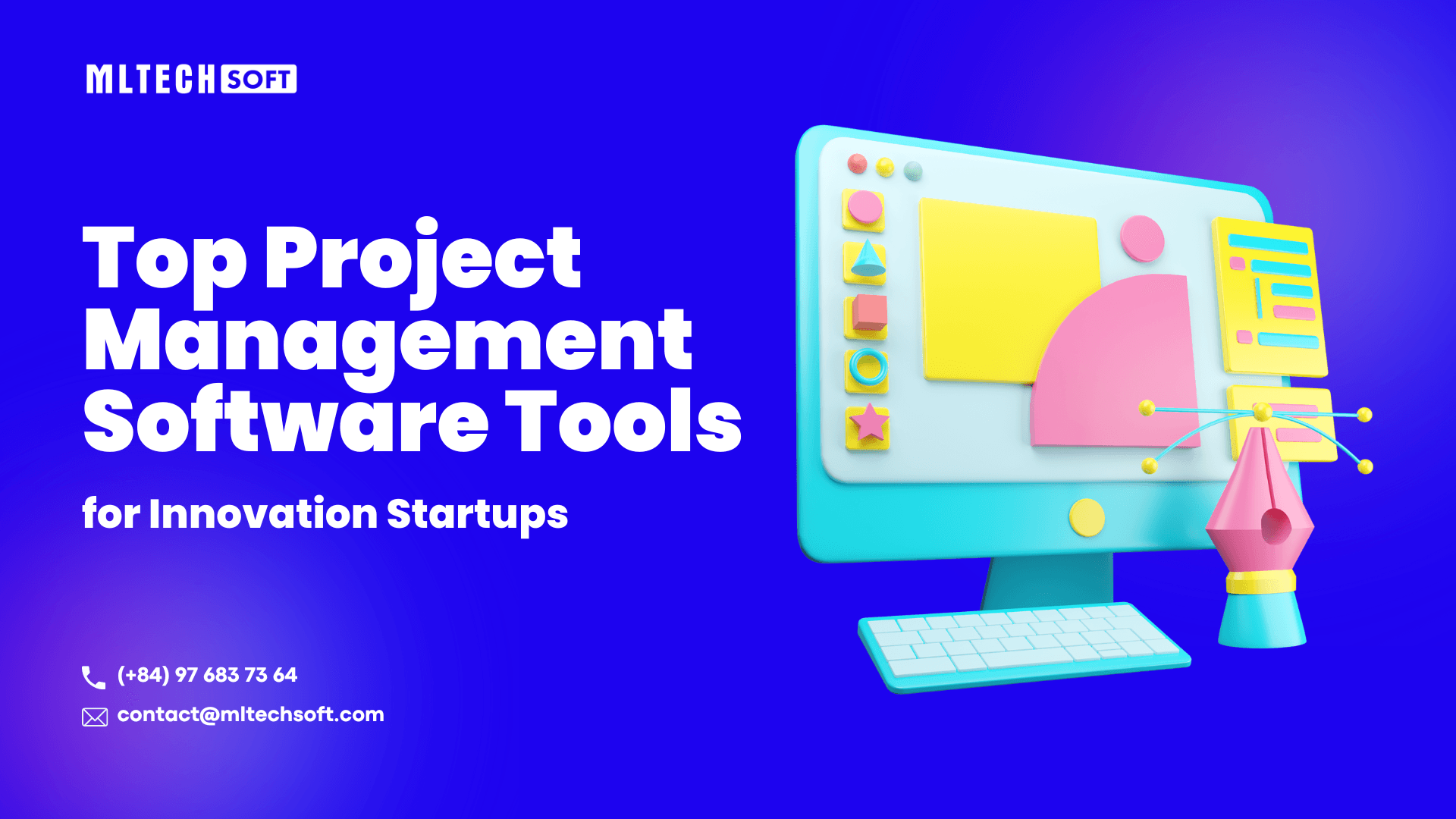 We cannot deny that technological growth has a significant effect on how businesses operate their systems. With limited resources, Project Management Software has become an essential tool for startups to manage their projects effectively instead of using traditional methods.
Project Management Software is a digital system where managers and team members can collaborate, communicate, and monitor the project's progress. Nowadays, there are various options for innovation startups to find the most suitable one.
1. What makes Project Management software an essential tool?
Enhance productivity
The software enhances productivity through task organization. Its features allow team members to create, assign, and track each task. The project leader can optimize the progress with visualized analytics as a scale for measuring results toward predefined objectives.
Better task-tracking, keeps the project aligned with the initial timeline
Management software often provides Gantt charts, Kanban boards, or other tracking techniques to advance the tracking feature. These approaches help team members identify and arrange the work scope to align the project with the initial timeline.
More cost-saving, less time-consuming
Compared with traditional management methods, the software option is more cost-effective and less time-consuming. Since resource allocation is crucial for cost-saving, the software makes this step more effective with real-time visibility. Quickly accessing needed information is an advantage that saves time for every stakeholder and the entire progress.
More effective resource allocation
Management software will provide leaders with an overview of all available resources, including team members, finances, and time. This supports the project manager in making an informed decision, which has an impact on the success outcomes.
Streamline data
A software solution streamlines data by storing and organizing project-related information. It makes all data easily accessible and ensures that progress is implemented efficiently without working with outdated files.
Improve communication among employees and clients
Communication tools in software let team members update project information, task status, and Q&A directly with the client. It avoids miscommunication between the project team and the customer.
2. Comparison between commonly used software tools
There are some general categories to compare among these popular management software.
#1. JIRA
Jira is a project management software developed by Atlassian. This application provides software development teams with a bug-tracking tool to plan, track issues, manage tasks, and streamline workflows.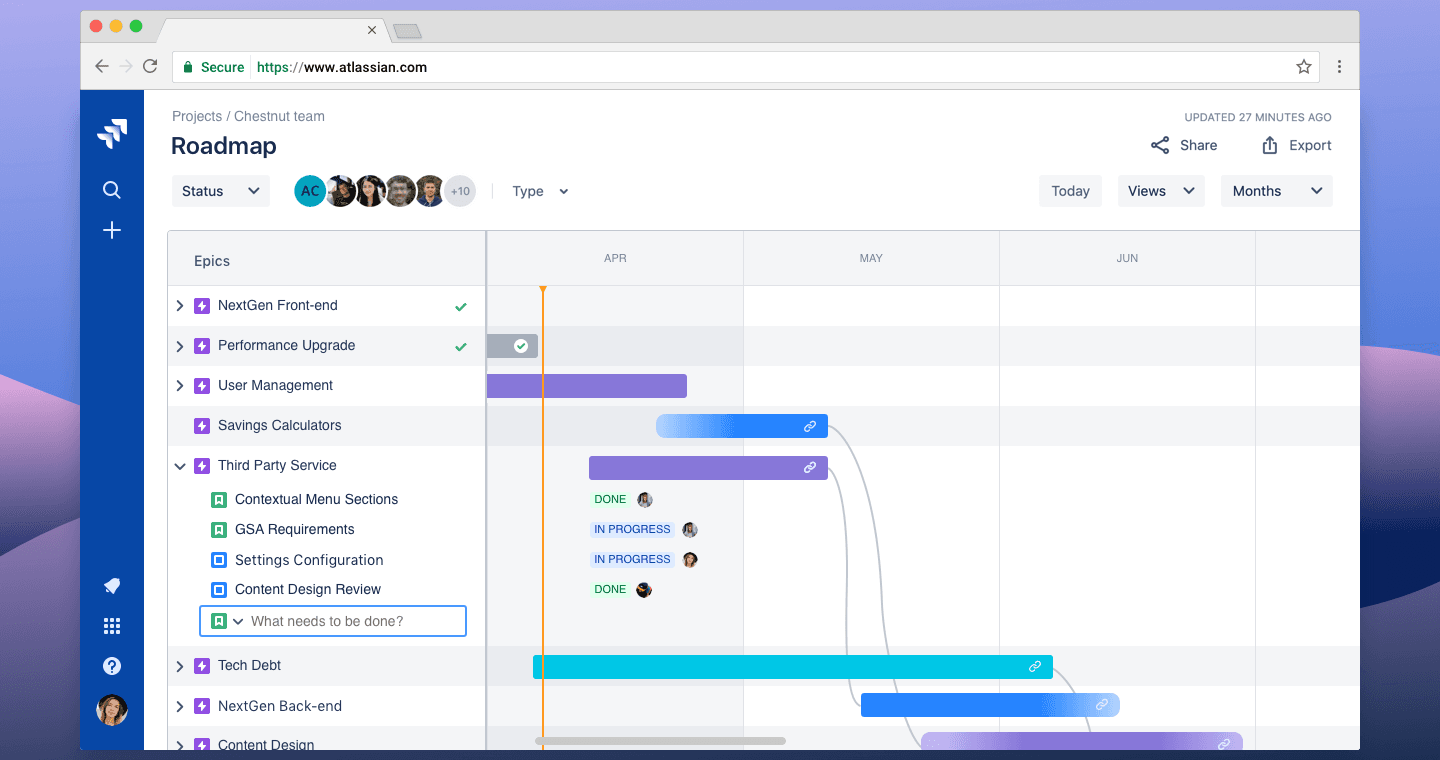 Cost:
Jira's free plan limits the number of users up to 10 with basic management features
JIRA also offers different pricing plans based on the requirements of the business (Standard, Premium, and Enterprise)
Features:
Interactive timeline
Powerful agile boards
Reporting tool
Project flexibility with customization, autonomy, and integration
Code and deployment status
Atlassian Open DevOps
Pros:
Suitable for various types of projects, especially software development, IT operations
Allows businesses to customize the workflows
Integration with other Atlassian products
Excellent support for Agile methodologies, an ideal choice for Agile teams
Detailed and out-of-the-box reporting features to analyze insights
Cons:
Complexity with extensive features and configuration options.
Challenging for new users with a learning curve
Expensive paid options for large teams
Type of company/team/project suitable:
Software Development Businesses
IT Operations Teams
#2. Dropbox
Dropbox is a file storage service operated by Dropbox, Inc. Individual users and businesses can use it to store, locate, manage, and share digital data from different devices.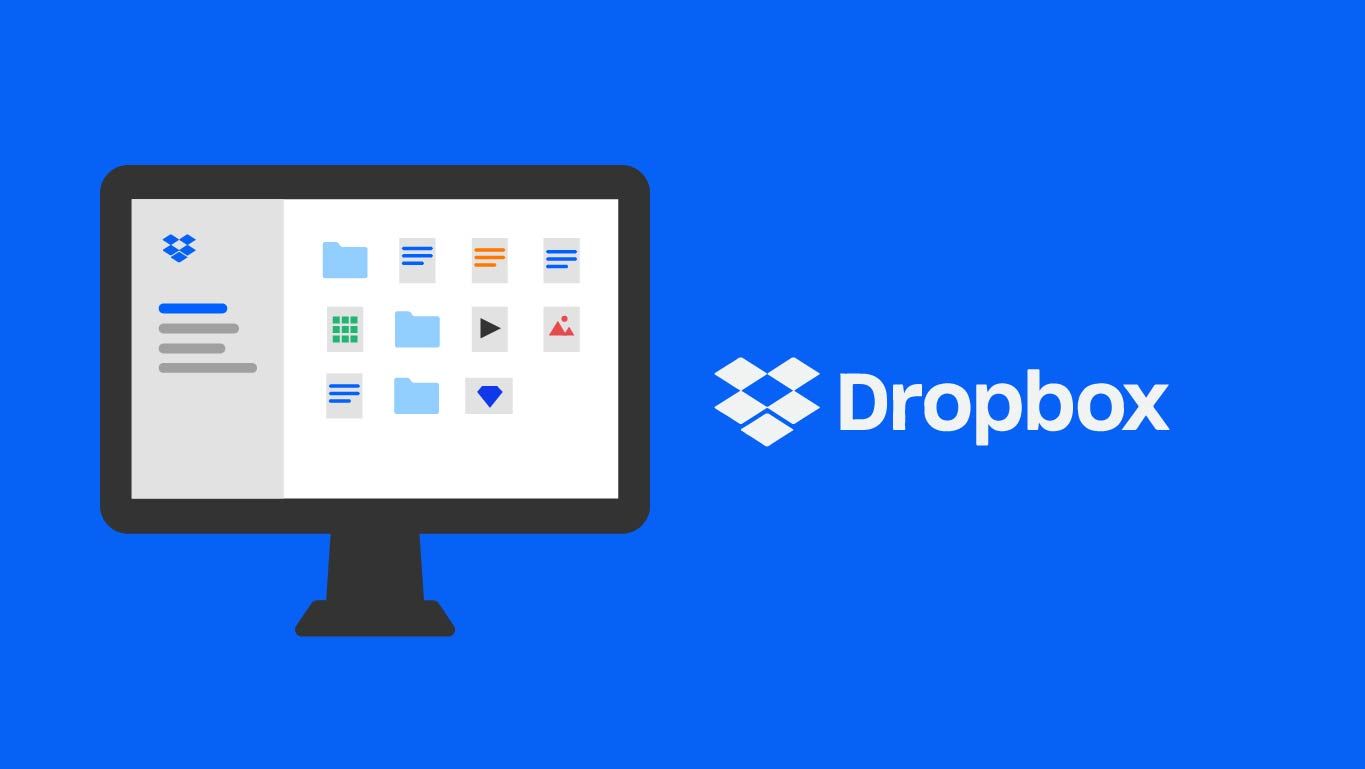 Cost:
For individuals, Dropbox offers three feature packages: Plus, Family, and Professional, with the cheapest at $9.99
For businesses, Dropbox also provides three pricing plans: Standard, Advanced, and Enterprise, with the cheapest at $15
Features:
Cloud storage
Safeguard all files and photos
Keep projects in sync with the tools of users
Dropbox admin features for managing teams
File sharing
Productivity tools
Content collaboration
Pros:
User-friendly
Real-time editing and file sharing for collaboration
Easily track changes and recover the history of file versions
Integrate with various third-party applications
Cons:
Limited free storage space and high cost of upgrading
Security concerns (Dropbox has been hacked in the past)
Require an internet connection
Type of company/team/project suitable:
Creative Teams
Remote Projects
#3. Notion
Notion is not only a project management software but also a note-taking software. This freemium application provides a workspace to take notes, track progress, and organize project details.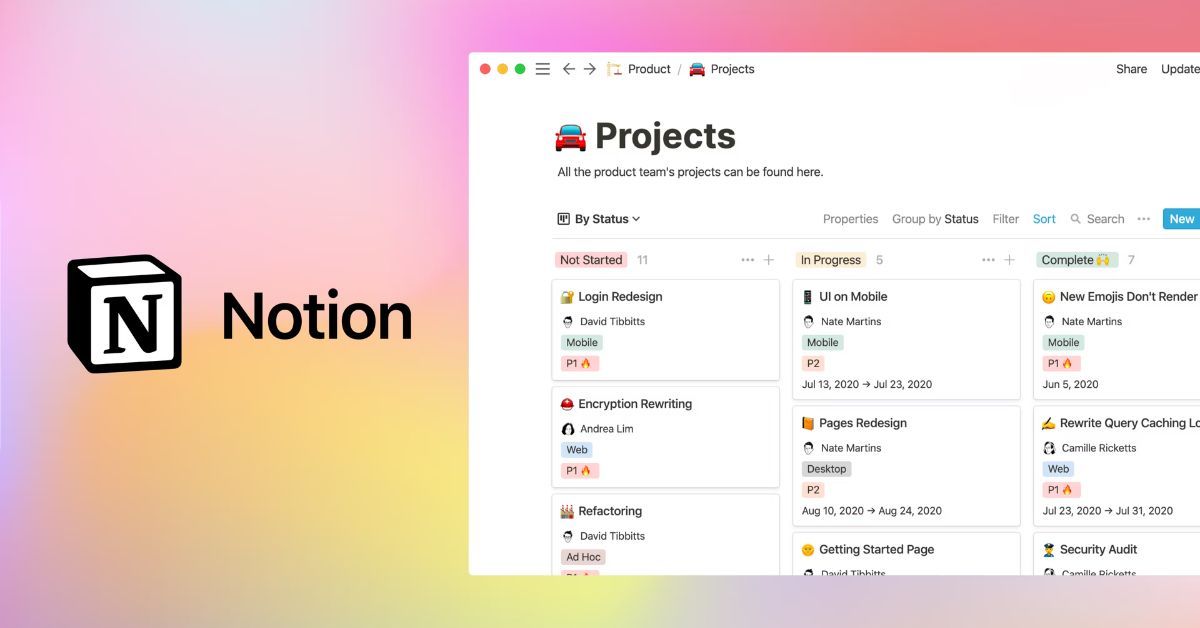 Cost:
Free for individuals, just limitations of file size and number of users
3 pricing plans for larger teams with a cost at least $8
Features:
Note-taking and Documentation
Project management with databases and Tables
Deadline calendar
Workflow automation
Notion AI
Integrations from Github, Slack, and more
Pros:
Wide range of use cases
Easy for users to create and organize content
Real-time collaboration and team workspaces
Allow users to create customized layouts
Cons:
There is a learning curve to fully utilize the software effectively
Some advanced features cannot be accessed on mobile devices
Internet connection is required for full functionality
Type of company/team/project suitable:
Knowledge-Centric Businesses
Creative Projects
#4. Google Workspace
Google Workspace seems like a digital office with a collection of communication and productivity apps for individuals and organizations. It includes business versions of applications developed by Google such as Gmail, Drive, Docs, Calendar, Work Insights,...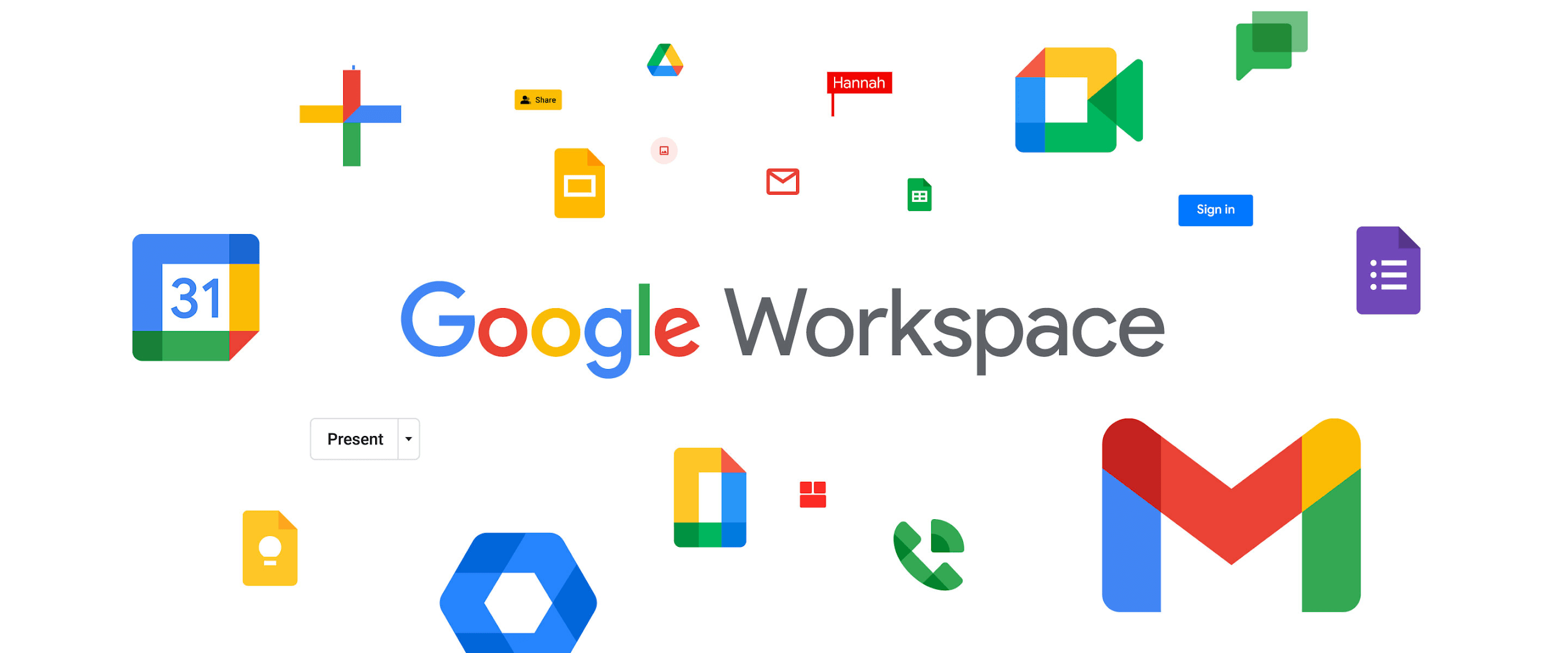 Cost:
Google Workspace offers 4 pricing plans: Business Starter, Business Standard, Business Plus, and Enterprise
The cheapest pack is only $6
Features:
Collection of Google apps
Workflows with no knowledge lost (spreadsheets, chat, email, video calls, etc.)
Smart canvas
Grammar corrections
Custom professional email
Drive file storage
Google's modern collaboration with no file conversions needed
Pros:
Real-time collaboration and teamwork
Integrations with apps like Salesforce or DocuSign
Wide range of third-party add-ons and apps
Cons:
There is a learning curve to becoming familiar with cloud-based productivity tools
Should not store sensitive information in the cloud
A stable internet connection is required to use all functionality
Type of company, team, or project suitable:
Remote Teams
Collaboration-Centric Businesses
#5. Microsoft Planner
Microsoft Planner is a task management application in the Microsoft 365 suite. It has full management features like other apps that allow teams to organize, monitor, and allocate tasks and projects.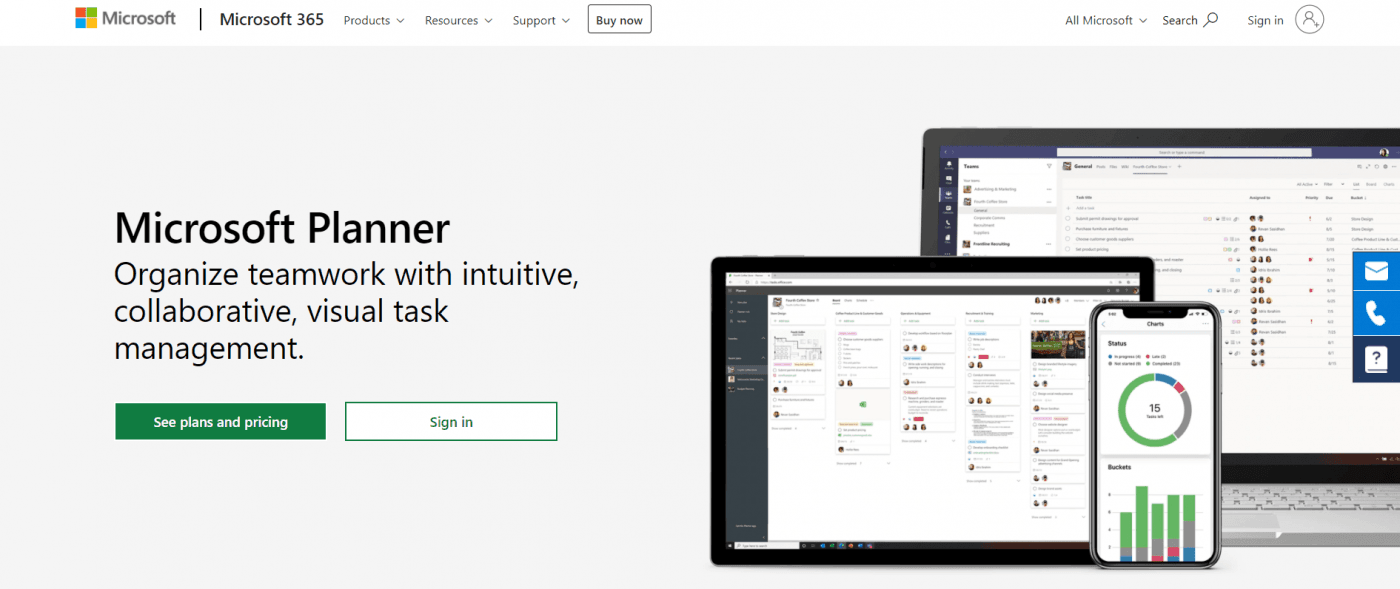 Cost:
It is included in Microsoft 365 suite pricing plans: Microsoft 365 Business Basic, Business Standard, and Business Premium
Users can also use other apps in Microsoft 365 suite with $6 for the cheapest package
Features:
Visual task management tool
To-do task lists
Schedule view to view all tasks on a calendar
Collaborative task management
Assigning tasks to several team members
Group and filter tasks
Importing Microsoft Planner into Outlook
Pros:
User-friendly for teams to start quickly.
Integration with other Microsoft apps
Visual workflow with the board view and bucket organization
Accessibility in various devices
Cons:
Limited customization options
Complexity for large projects with numerous tasks
A subscription to Microsoft 365 is required to use Microsoft Planner
Type of company, team, or project suitable:
Internal Collaboration Projects
Team with Simple Task Management needs
Conclusion
Every tool has different pros and cons; the choice will depend on the startup's requirements, team size, and budget. Defining specific needs and goals helps businesses make the most suitable decision. Start exploring and let MLTech Soft accompany your journey!
Get our blog
Want the latest and greatest from our blog straight to your inbox? Chunk us your details and get a sweet weekly email.
MLTECH SOFT
Submit your CV