15 mins read
Necessary Tools Every Remote Worker Should Know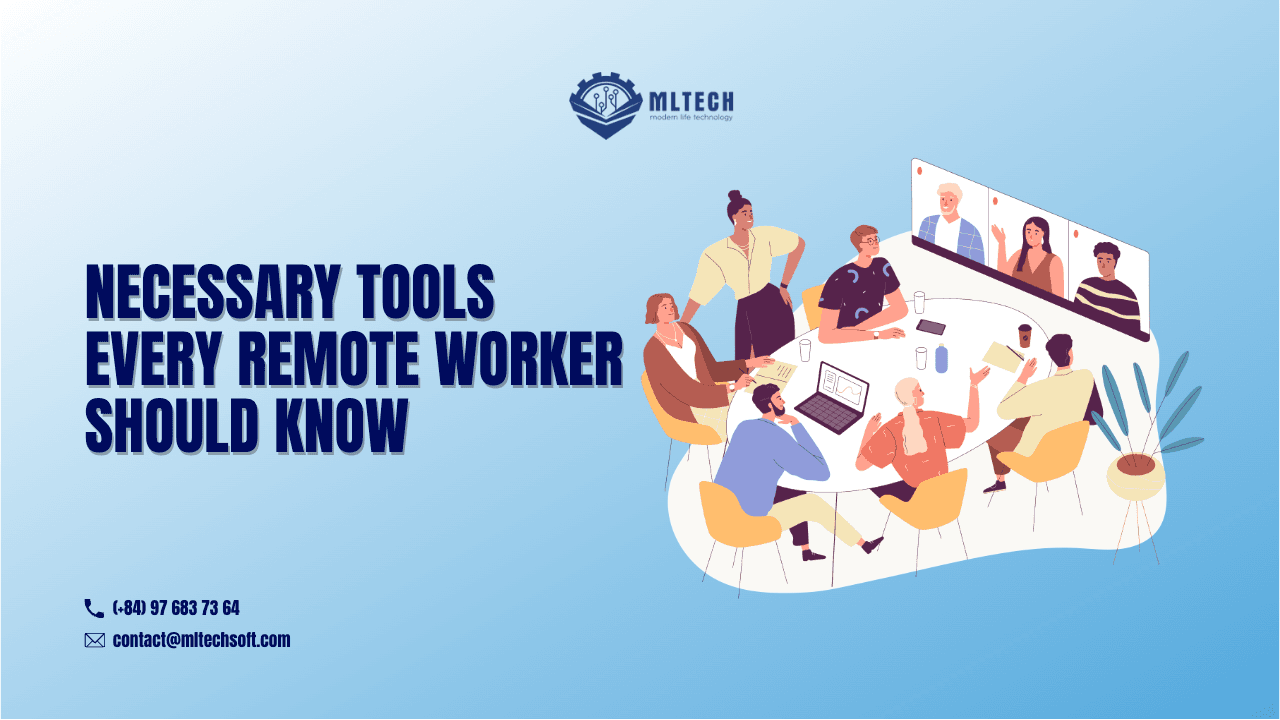 Working remotely or from home has become the cause of the COVID-19 pandemic, and it's here to stay. The newly adopted organizations around the world are helping workers stay safe and improving their productivity and happiness. But both of these depend mostly on choosing and using the right tools for remote workers, which are now easy to find on the internet.
The need to choose the right tools for remote employees becomes even more critical as teams become more agile and desire flexibility in their work.
So without further ado, let's see some of the best tools for remote workers across different categories, from communication to project management, as we discuss why you should get them.
We will look at each category and the few best apps in that category to help you and your remote team collaborate efficiently.
1. It's important to have the right tools for remote work
Realistically, most people need a desktop or laptop computer to work from home. It has a big enough screen to work on for long periods of time and enough processing power to run important software.
Any job that involves a lot of typing needs a keyboard. Tablet keyboards do exist, but they are small and may not be ideal if you spend a few hours typing each day.
At the same time, tablets and smartphones are more likely to be used as extra devices, even though they may be enough on their own. This is especially true for those who need a second screen to perform their work tasks.
2. Overview of the different types of tools needed for remote work
As the number of remote workers and virtual teams grows, so does the number of tools and software made for them. Whether you're a digital nomad on a beautiful beach or a full-time employee working from the comfort of your own home, working remotely requires planning and preparation. Now is the perfect time to set yourself up for successful remote work.
Planning for success means arming yourself with a suite of software tools to help you reach your goals.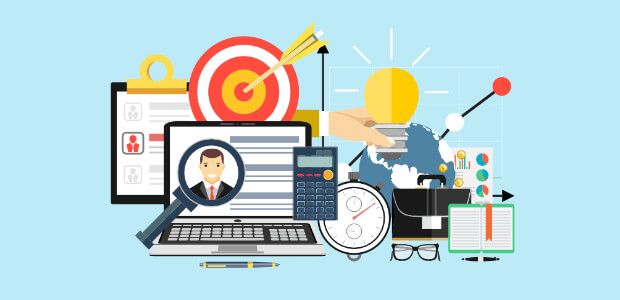 2.1. Communication tools
Next, consider the tools and services required to effectively communicate with the people you require. In various situations, this communication can be text-based, voice-based, or video-based. This may include using email, instant messaging, text messaging, the telephone, and/or video calling.
Modern smartphones can make voice calls, send text messages, and check email. Their apps and cameras also let them make video calls. So, smartphones are probably the most important way to communicate when working from home. However, video calls can easily be made on larger screens such as laptops and tablets.
If you're using a laptop or desktop computer without a built-in camera, you'll probably need to purchase a webcam. To communicate clearly and efficiently, you need headphones with a built-in microphone. Additionally, cloud-based storage solutions are great for sharing documents and other files.
2.2. Time management and productivity tools
Productivity is central to business growth. Regardless of the industry or type of product or service you offer, your business can face negative consequences if your employees are not productive in their roles. Therefore, employers need to track team productivity.
Use time tracking tools to monitor each employee's productivity and time spent working remotely. The time tracking app comes with a variety of features like deadline setting, attendance tracking, billing, app integrations, reports, and more. That way, you don't have to do a lot of paperwork when monitoring remote workers.
Instead, you can track employee productivity electronically and transparently.
2.3. Security and privacy tools
A comprehensive remote work security policy is a basic set of best practices for minimizing and mitigating the risks that come with having remote workers. In fact, one of the most common reasons why some organizations have trouble with remote work security is that they don't have separate policies for this kind of thing.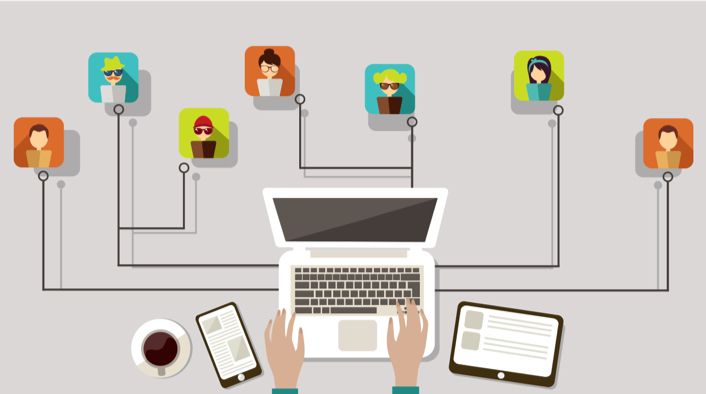 Best practices for security when working remotely include using strong security protocols and technologies for remote access, training employees to spot risks and ensure security, and making sure employees are not in the office. This includes strengthening overall security hygiene (for example, using strong and frequently changing passwords).
2.4. Hardware and accessories for remote work
Despite the lockdown, businesses are working as usual. We are letting people work from home instead of putting them in an office so that the business can keep running and the employees are safe. But with the sudden introduction of telecommuting, individuals are flocking to hardware stores to pick up everything from desktop computers to tablets. Some of these tools are important, but here are some essential devices and hardware for remote work.
Laptop: Most people choose a rugged desktop for their remote work environment, but it's worth investing in a laptop; it's easier to carry around than a desktop. With a laptop, you can take your work and files with you wherever you are, in your bedroom, kitchen, or patio.
Monitor: A second monitor is useful in addition to your laptop, especially if your work requires you to use more than one screen. Widescreen monitors, from LCD to LED, put more content on the display. This will help you see things from a wider perspective and help you complete your tasks. Most monitors come with various outputs such as USB-C, HDMI, and AVG, making it easy to plug and play with your laptop.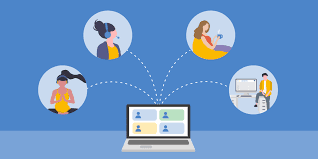 3. Tips for choosing the right remote work tools
Set expectations
Setting clear goals and parameters from the start helps remote workers avoid frustration and misalignment later on. This includes which tools to use for which tasks, when and where to communicate, how to measure timing and availability, and deadlines.
Prioritize work-life balance
His TINYpulse survey in 2021 revealed that burnout affects about 86% of remote workers severely, making the survey crucial. Having access to so many tools and technologies is convenient, but sometimes employees feel like they can never unplug. Setting these schedule and job availability expectations helps and encourages employees to take breaks and vacations when they need to.
Communicate excessively
With remote teams, it's almost impossible to communicate much. Teams should use tools like Slack to talk to each other, do regular video check-ins, and use project management software to keep track of how things are going. Don't forget cybersecurity. When working remotely, employees access business applications and data from a variety of devices and locations.
This increases vulnerability and increases the risk of cyberattacks. To adapt, organizations must make cybersecurity a top priority and make sure they use technology safely and effectively.
3.1. Assessing your needs and requirements
Make sure everyone has a device that fits their needs.
Most smartphones and laptops are good enough for common tasks like answering emails or preparing a sales presentation. But some jobs, like making software, need more powerful devices that can run applications with more features.
Allowing employees to choose their own device (CYOD) may be a smart choice. But you can also create a list of devices that fit your company's budget and keep your employees productive.
If your employees prefer to use their own devices, you can protect their devices and data by adding them to your MDM platform. This can be done simply by sending a registration message by email or SMS.
Give your employees access to the apps and data they need.
When working from home, employees need to know that they can easily access certain applications and company files. That way, you can get the job done without interruption. With MDM, organizations can remotely distribute applications so that employees have the right technology installed and running on their devices. If you need to provide access to your organization's internal network, you can do so by installing VPN settings on your device via MDM.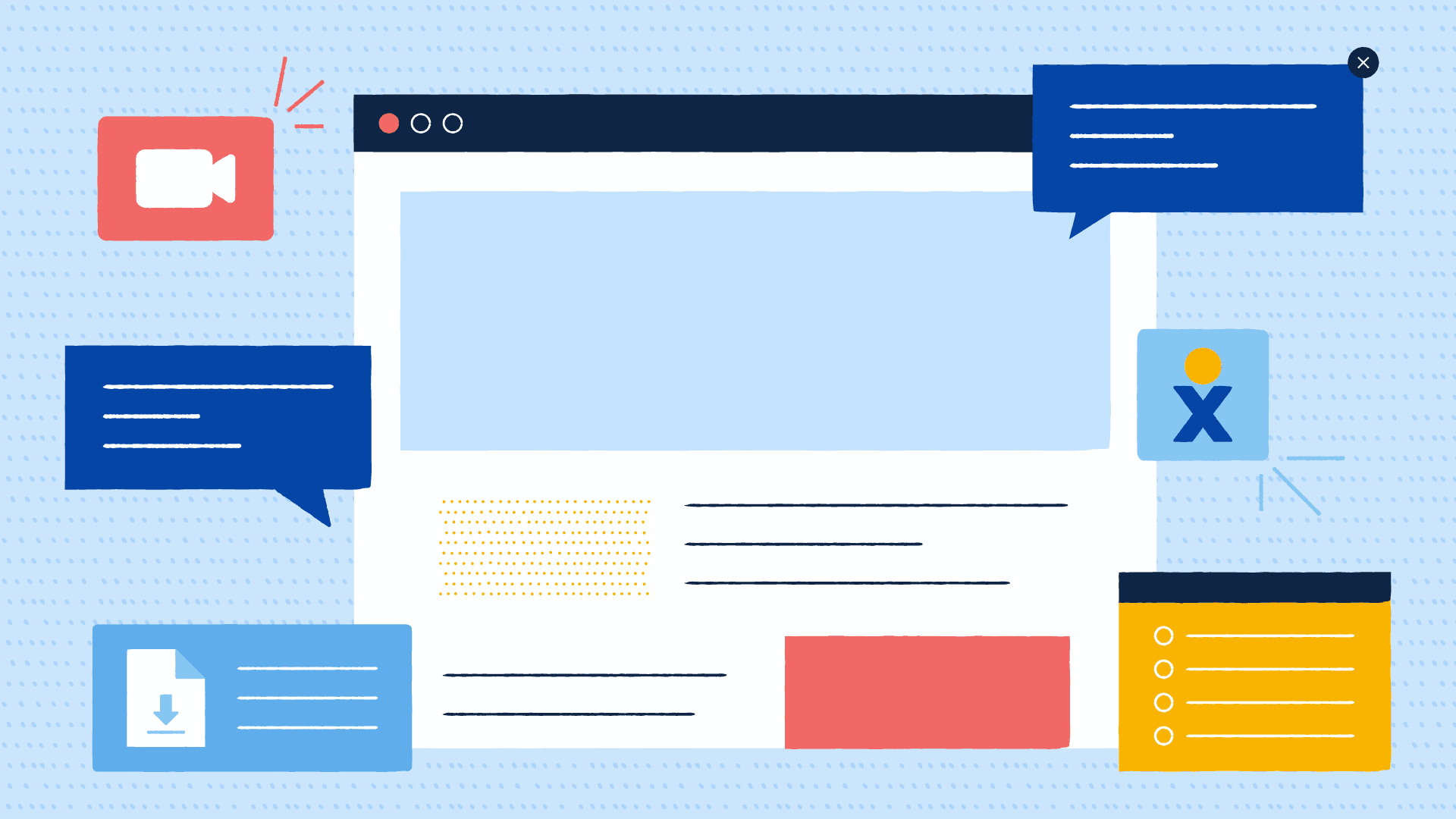 3.2. Evaluating different tools and services:
The next thing managers can do to evaluate remote workers is set up a way for employees to give feedback to the manager. Once performance indicators are set up and clearly communicated, an internal feedback system can be set up so that managers can give performance feedback to employees, and employees can give performance feedback to their managers.
Reaching out to employees and asking for feedback on how they feel managed about their work can help them feel validated. Employees can also talk about parts of their jobs where they think their skills could be used better or where they think more training would be helpful.
At the end of the day, it's your employees who are most affected by your KPI results. So, getting feedback from employees is a great way for managers to make sure they are getting accurate evaluations.
3.3. Choosing tools that are easy to use and integrate with existing workflows:
When it comes to project management, having the right workflow tools is essential. This software should have a variety of features to help streamline your workflow and track your progress. It should also have a user-friendly interface so that they don't have to spend hours learning complex commands and codes.
Also, make sure your tool has features like deadline management, task management, and project tracking. Also, look for tools that integrate with other software and devices so that you can work more efficiently. Finally, consider the price of the tool before purchasing.
4. Wrap up:
Nothing is perfect. The transition to working from home is expected to bring some challenges. ‍ Working from home can reduce some of the major business costs, but this transformation may require a larger budget than you originally anticipated. This budget is meant to pay for the cost of training new employees about data security. You may also need to give your employees tools they can use when they work from home. ‍ The whole process of slowly transitioning to working from home probably won't go smoothly at first. Employees need time to adjust, and problems such as lost productivity and communication problems are to be expected. It's important to take the time to discuss these challenges with your team and work on possible solutions.
Get our blog
Want the latest and greatest from our blog straight to your inbox? Chunk us your details and get a sweet weekly email.
MLTECH SOFT
Submit your CV