15 mins read
On-the-Go Inventory Management: Streamline Your Supply Chain with Mobile Apps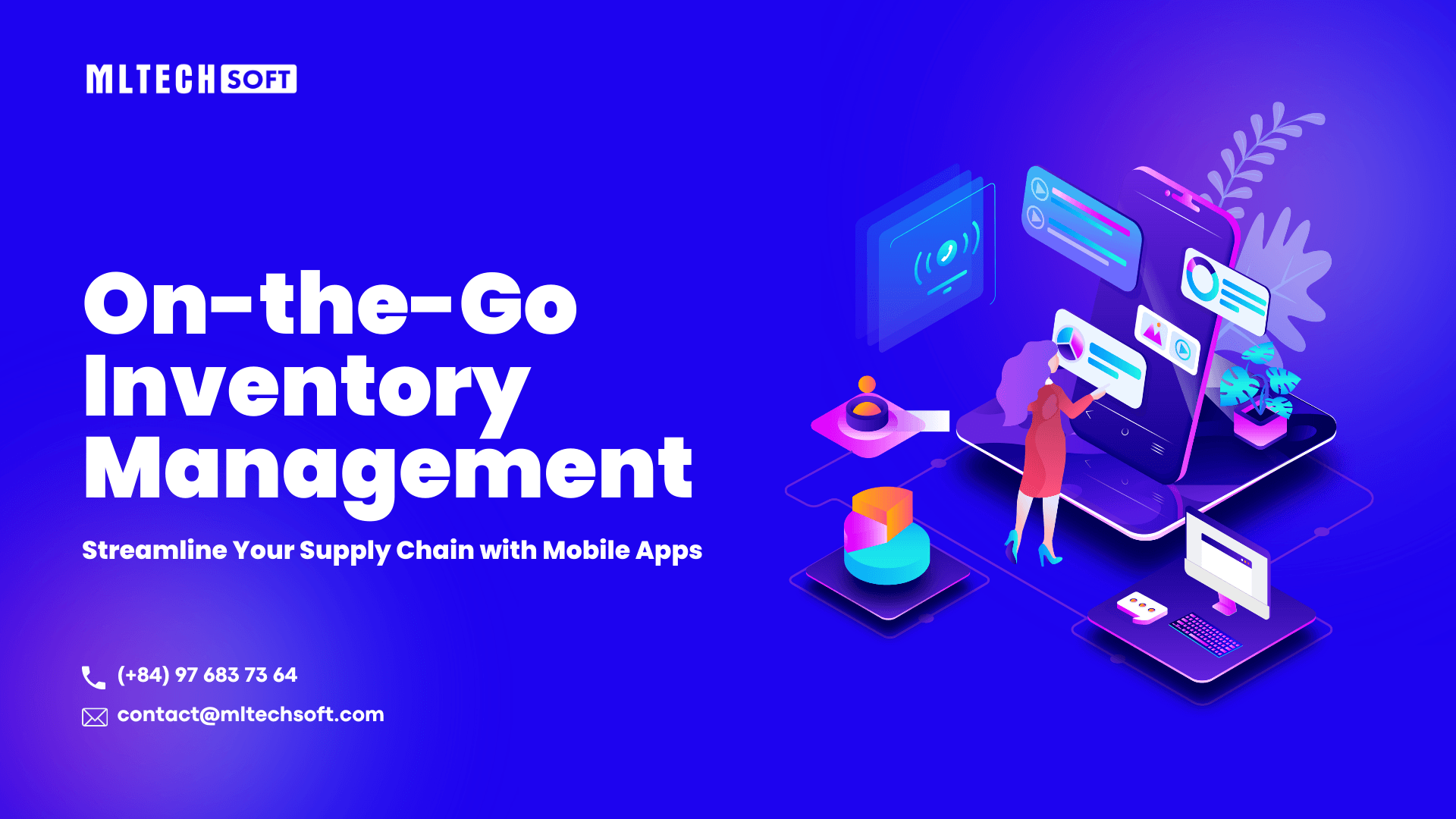 Mobile inventory management software allows you to track your assets and inventory wherever you are, using your iOS or Android smartphone. Replace traditional barcode scanners and mobile computers with smartphones to scan barcodes and QR codes, enter data, and search.
The Role of Mobile Applications in Inventory Management and Fulfillment
With mobile inventory management, all information related to inventory management is transferred to mobile devices such as smartphones and tablets via an app. This includes details such as the shares held by the company, its location, when it was sold, and the progress of the liquidation process.
Definition and explanation of mobile applications for inventory management and fulfillment
Inventory software, also known as an inventory management system, is a solution that enables businesses to track, organize, and monitor all inventory and inventory-related processes.
Inventory is the goods or materials that a business wishes to sell to its customers in order to make a profit. Inventory management is a key component of the supply chain. Inventory management is the tracking of inventory from manufacturers to warehouses and their facilities to the point of sale.
Key features and functionalities of mobile apps for on-the-go inventory management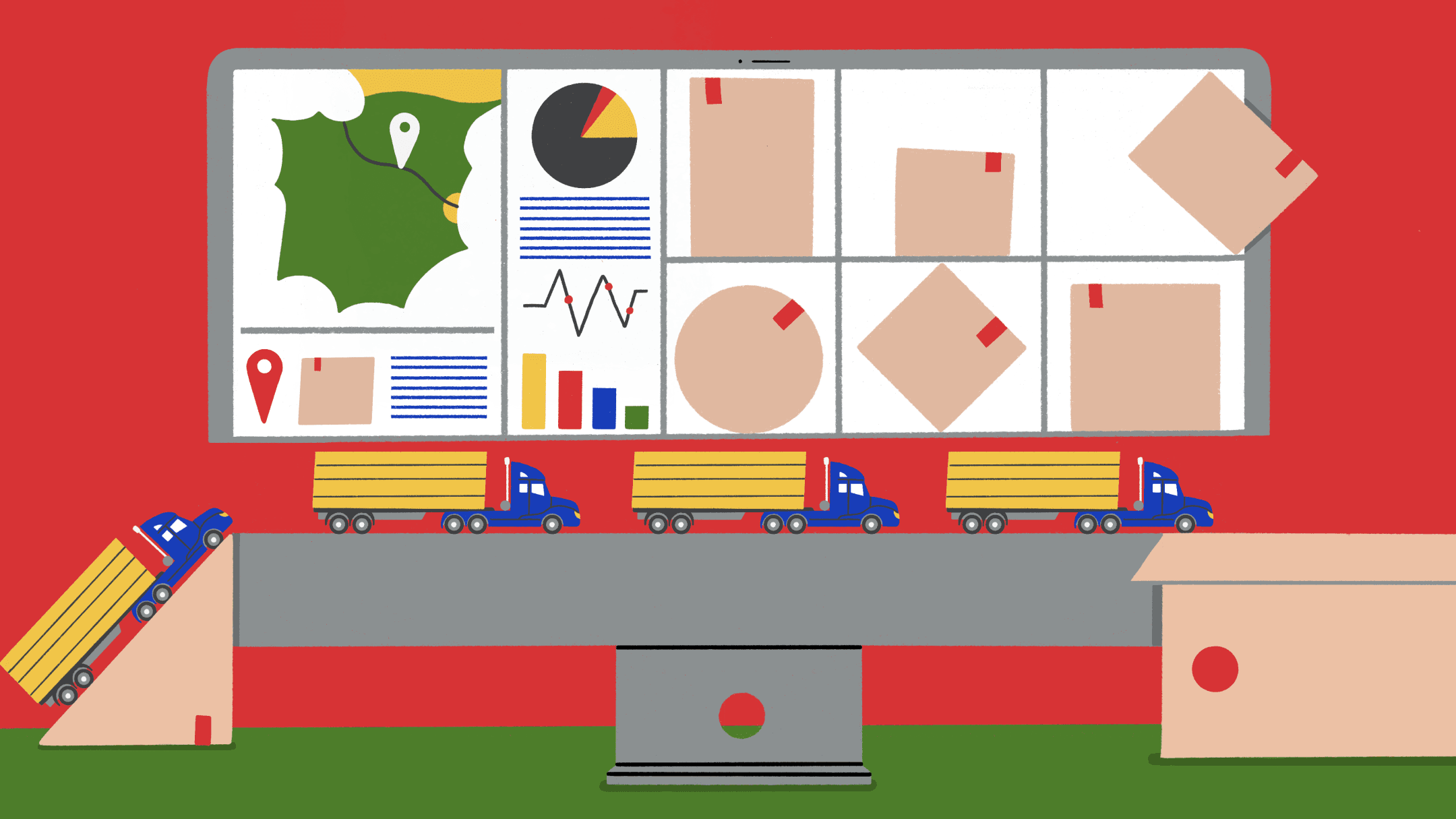 Benefits of using mobile apps for inventory management and fulfillment:
Increased productivity: High productivity means higher output for the same amount of input. This means that businesses and economies will become more efficient at turning resources into commodities. Increased productivity is therefore an opportunity to get more done with less effort.

Improved profitability: Getting more output with fewer resources usually results in higher productivity. Profitability is the remaining earnings after paying all expenses and taxes. Profitability can be increased by producing more products while paying less for the resources required to manufacture and sell them.

Easy inventory handling: Inventory management is the management of inventory levels to ensure optimal quantities of each product. Proper inventory management allows you to track orders and maintain a functioning supply chain. You can even put in place a system to assist with forecasting and set reorder points.

Reduce the risk of out-of-stock items: The most obvious result of stock-outs is lost sales. If an item is out of stock when a customer places an order, the profit from that sale is lost. Buyers may choose cheaper products. Worse, you may lose customers forever, which means your future recurring sales will decline.

Accurate cost tracking: Analytical estimating (also called bottom-up estimating) is one of the most accurate cost estimating techniques, but it can also be slow. Bottom-up estimating involves breaking the project into smaller pieces and estimating costs against those variables.
Examples of industries and scenarios where mobile applications are highly beneficial
E-commerce industry
The e-commerce industry is undoubtedly one of the industries that will benefit most from mobile applications. With the continued proliferation of mobile applications, online shopping has become much easier than it used to be.
Education industry
Modern app development has made the learning process much easier and cheaper due to its ease of mobility. Mobile applications have brought a great deal of interest to education, making content readily available to learners. This will allow us to achieve even higher performance with our mobile apps in the future.
Features and Capabilities of Mobile Inventory Management Apps
Efficient inventory management apps help warehouse inventory perform the most important tasks, such as tracking shipping locations, tracking product fill levels, sales, purchases, orders, inventory levels, and barcode scanning.
Real-time inventory tracking and visibility
Inventory visibility is the ability to view and track your inventory in real-time, knowing exactly how many of each SKU you have in each location and where they are stored in your warehouse or fulfillment center.
Barcode and QR code scanning for accurate inventory data capture
Using QR codes for inventory tracking helps you track your inventory based on real-time scanning activity. Inventory can be tracked using the QR code's GPS location, last scan time, and even the operating system used to retrieve detailed data about the product.
Mobile order management and fulfillment capabilities
Order fulfillment management begins with the receipt of products at the warehouse. This includes proper inventory management on shelves, proper inventory organization to improve product turnover, and prompt product picking when orders come in.
Communication order management is a must for communication service providers (CSPs), as it tracks order information and manages the data, people, and processes involved throughout the order lifecycle. This tracking and management is done through a digital communication order management system (OMS).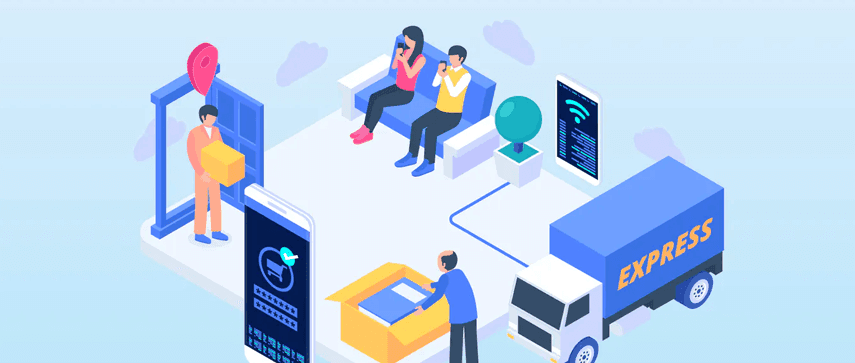 Collaboration and communication features for teams on the go
Cooperation Strategy
Share the mission of the company. Organizations can share a mission statement so consumers, employees, investors, and other stakeholders can understand what the organization is doing (or not doing), what it cares about, and why it exists. You can know exactly what you are doing. Mission statements often help clarify what owners think about their business.
Communicate expectations for collaboration. Communicating workplace expectations helps employees understand what managers and leaders expect of them, enabling them to perform their roles better and achieve their goals.
Define and communicate team goals. The goal of communication is to convey and understand information from one person or group to another.
Emphasize individual strengths. Personal strengths are the skills or behaviors that a particular person excels at. Our personal strengths are always compared to others. These may include personality traits such as honesty and friendliness. Professional qualities such as a strong work ethic and quick understanding can also be personal strengths.
Integration with backend systems for seamless data synchronization
These two concepts are similar but not synonymous. Data integration means combining two or more pieces of software to work together. Synchronization is a type of integration that keeps data consistent between two or more databases.
Suppose we added a new popular ringtone to one of the mobile phone provider's servers. Data synchronization here means that all the service provider's servers receive the same set of ringtones.
Offline mode and synchronization. To support inventory management in areas with limited or no internet connectivity, mobile apps may offer an offline mode. Users can continue performing inventory-related tasks even when offline, and the app syncs the data automatically once an internet connection is available.
Reporting and analytics. Mobile apps may provide reporting and analytics features, allowing users to generate inventory reports, track key performance indicators (KPIs), and analyze inventory trends.
Advantages and Benefits of Mobile Apps in Supply Chain Operations
Improved efficiency and productivity in inventory management tasks
Proper inventory management helps increase visibility across the supply chain. This helps businesses know when to receive, pick, pack, ship, etc., products. In addition, you can accurately determine if you have too little or too much inventory.
Enhanced accuracy in inventory tracking and order fulfillment
Order accuracy is the percentage of all e-commerce orders completed without errors. Wrong selection of goods, wrong delivery, or a wrong number of goods fulfilled and sent to the final destination Order accuracy is a key metric to track as it has a huge impact on customer satisfaction.
Reduction in manual errors and paperwork
Ensure a comfortable working environment. Warm colors, calming plants, and neutral decor are great tools for creating a calm, neutral environment. Modern offices with natural light encourage employees to perform at their best.
Make sure your work is double-checked. Double-checking work is the process of checking work before submitting it to someone, such as a manager, supervisor, or client. Employees can review their work before submission to identify and correct grammatical, spelling, and punctuation errors.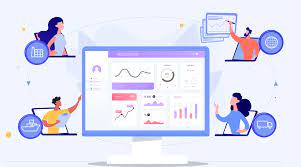 Flexibility and mobility for on-the-go operations and remote teams
Many remote jobs have flexible schedules, allowing employees to start and end the day however they like, as long as the work is done and the results are good. Having this kind of control over your work schedule is invaluable for meeting the needs of your personal life.
Faster decision-making based on real-time data availability
Real-time decision-making focuses on prioritizing tangible organizational values and integrates the power of live data and analytics within organizational decision-making processes.
Successful Implementation of Mobile Inventory Management Apps at MLTech Soft: DigiSale
DigiSale is an AI-powered inventory optimization platform that empowers FMCG brands to make informed, data-driven inventory management decisions with predictive analytics.
Here's a case study on the successful implementation of DigiSale at a fictional company called Lothamilk.
Challenge
Lothamilk, a prominent dairy company in Vietnam, specializes in producing high-quality pasteurized milk products with a relatively short shelf life of 10-14 days. With a vast distribution network comprising over 200 warehouses and a wide range of more than 100 SKU's, Lothamilk faced challenges in their existing manual inventory management processes. The reliance on fragmented data and long lead times created obstacles that limited their sales opportunities.
Solution
MLTech Soft implemented their DigiSale mobile inventory management app at Lothamilk to address these challenges. The app offered the following key features and functionalities:
Real-time inventory tracking: The app provided real-time visibility into inventory levels across all stores, allowing store managers and sales staff to monitor stock availability and make informed decisions.

Barcode scanning: DigiSale enabled employees to scan barcodes using their mobile devices, ensuring accurate and efficient identification of inventory items. This eliminated manual data entry errors and improved inventory accuracy.

Order management: The app allowed store staff to place orders directly from their mobile devices, reducing the time and effort required for order processing. It also provided real-time updates on order status and facilitated seamless communication between stores and the central distribution center.

Alerts and notifications: DigiSale sent notifications to store managers and staff regarding low inventory levels, stockouts, and pending orders. This ensured proactive inventory management and minimized stockouts, improving customer satisfaction.

Reporting and analytics: The app generated comprehensive reports on inventory levels, sales performance, and order history. These reports helped Lothamilk management analyze trends, identify potential issues, and make data-driven decisions to optimize their inventory management strategy.
Results
The implementation of DigiSale at Lothamilk brought significant improvements to their inventory management and sales processes. Some key results included:
Digitize their entire distribution operations.
Reduce delivery time from the central warehouse to grocery stores from 8 days to 3 days.
Increase Fill Rates up to 98%.
Save over $20,000 per year by eliminating Obsolete Inventory.
The successful implementation of DigiSale at Lothamilk demonstrated the effectiveness of MLTech Soft's mobile inventory management app in streamlining inventory processes, enhancing sales efficiency, and driving overall operational improvements.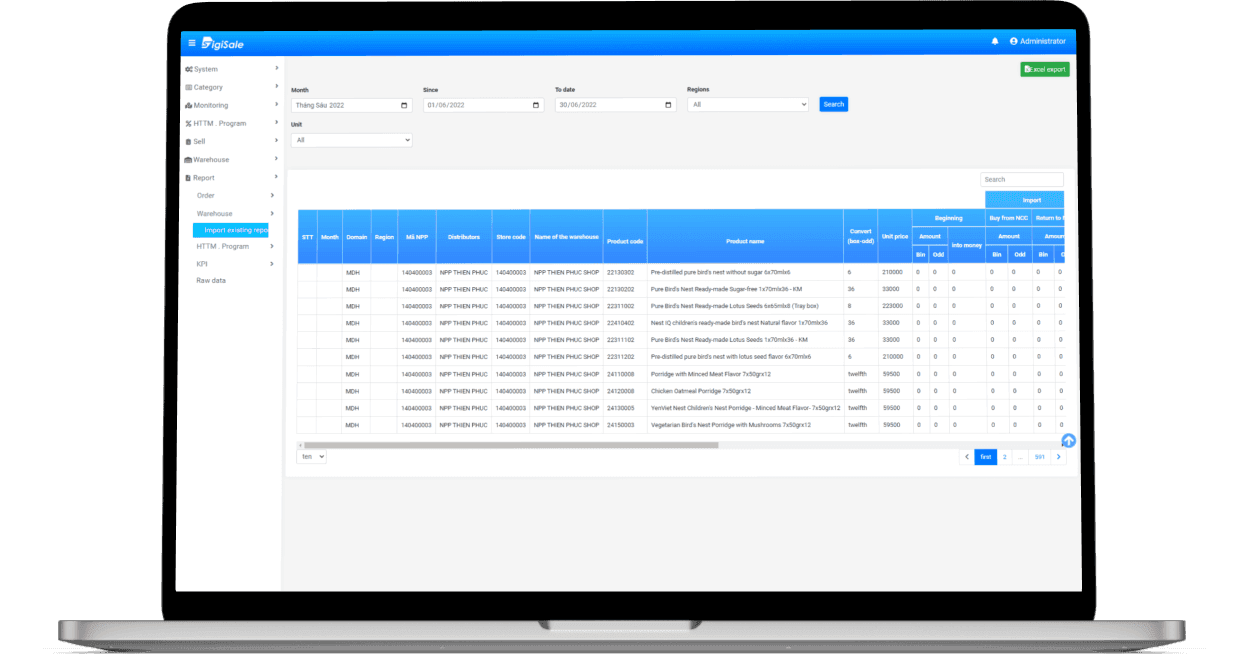 Best Practices for Implementing Mobile Apps in Inventory Management
Assessing business needs and selecting the right mobile app solution:
Starting from scratch is probably the hardest part of the whole process. Start by searching Google for "best mobile app development company" or "top app developer".
A first search returns many hits for web apps, mobile apps, hybrid mobile app development, cross-platform app development, and more. However, this information is still not enough to start hiring mobile app developers.
You should start by thinking clearly about what kind of mobile app you want.
Ensuring seamless integration with existing systems and processes
Seamless integration is the process of adding or integrating new modules or features into an application or hardware without introducing any obvious errors or complications. This simply means that changes made to the system are made without the adverse effects of integration.
User training and adoption strategies for successful implementation
User adoption is the process a new user goes through to start using a product and commit to its long-term use. They made the proactive decision to leave the old products behind and introduce new products and systems that better fit their needs and help them achieve their goals more effectively.
Security Considerations and Data Protection Measures
When considering data security, it is important to protect data from unauthorized access, alteration, destruction, loss, disclosure, and unauthorized or intentional transmission.
Monitoring and measuring success: Key performance indicators (KPIs) to track
KPI stands for Key Performance Indicator and is a quantifiable measure of performance against a specific goal over time. KPIs provide team goals, milestones to measure progress, and insights that help people across the organization make better decisions.
Conclusion
Business can happen anytime, anywhere, so finding a company with the right e-commerce solution to inform your operations is critical. E-commerce tools include 24/7 access to products, a business-to-business integration solution that streamlines the buy-to-pay process and increases productivity, and an electronic inventory solution that ensures you have what you need, whenever and wherever you need it.
Get our blog
Want the latest and greatest from our blog straight to your inbox? Chunk us your details and get a sweet weekly email.
MLTECH SOFT
Submit your CV