15 mins read
Metaverse Shopping Platform Innovation Users in the Next Generation of E-Commerce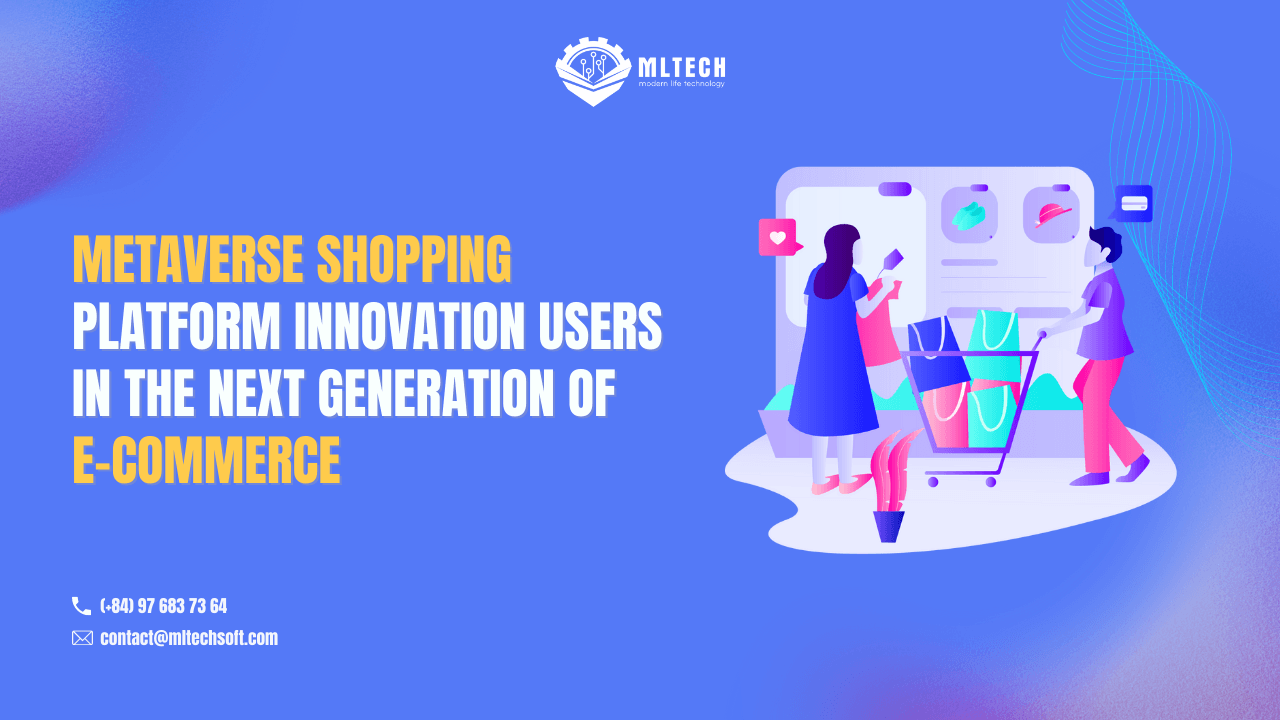 Advances in technology are changing the way we shop and interact with retailers. The innovation of the Metaverse is one of the most exciting developments in the world.
Digital twins collaborate with the Metaverse to create more realistic and interactive virtual experiences.
These technologies enable retailers to create immersive and personalized shopping experiences. As a result, they must optimize their operations and supply chain.
1/ Several potential advantages to building a storefront in the Metaverse
Shopping in the Metaverse
Interestingly, people recognize that Metaverse has great potential to create digitally immersive shopping experiences.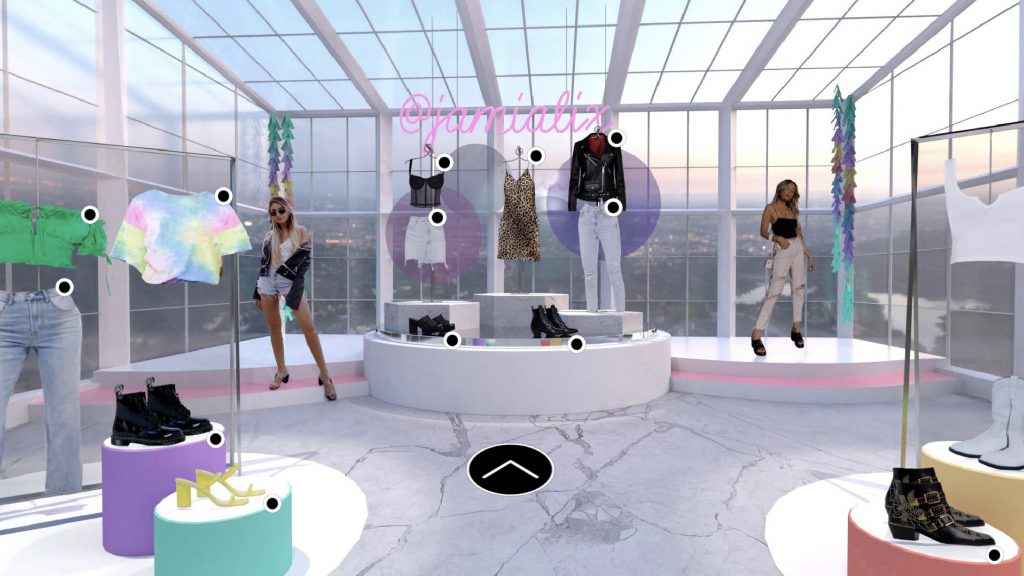 The Metaverse shopping platform is unlike anything you've experienced before. Now you can try on clothes or test drive a car without leaving home. Advances in digital technology make the shopping experience more immersive and interactive.
Metaverse Health Service
Metaverse is a good place for learning and education (especially for those who learn visually). Digital lectures also have simulations related to the topic. For example, a nurse learns how to identify veins for injections. She can look at the simulated veins to visualize and practice.
Metaverse also offers a unique experience for appointments. Doctors can see patients and use visual data to understand their health status. Additionally, patients can have their prescriptions shipped to their address immediately after the appointment.
Gather with family and friends in the Metaverse
Staying connected to family and loved ones is important to many people, especially those who live far away. Many people use phone calls or online video platforms to chat with family and friends. What if this experience was more natural than seeing someone on a video screen?
Within the Metaverse, friends can meet each other and hang out in virtual rooms. This space also stores video and audio recordings that can be viewed together in the digital area.
2/ Other Necessary Technologies
2.1. Artificial intelligence (AI)
AI is a key part of making bots and chatbots, giving real-world computer vision intelligence. People can use AI to make Metaverse avatars and improve a digital human's traits to make it seem more real.
2.2. Internet of things (IoT)
The Blockchain Council describes IoT as "a key pillar of the Metaverse infrastructure." Integrating the Metaverse and the IoT can open up new possibilities for industrial sectors. The IoT enables the virtual world to access and interact with the real world. And the Metaverse provides a 3D user interface for IoT devices.
2.3. Augmented Reality
AR, VR, and MR technologies change how businesses visualize and consume data. Everything can move from 2D to 3D for better synchronization with digital displays. It will come true. When AR glasses become more common, computer vision will help people understand their surroundings and find the right information.
2.4. 3D modeling and reconstruction
3D reconstruction captures the shape and appearance of real-world objects. So we can apply the Metaverse to life. This technology has tools for modeling in 3D, which can be used to make 3D blueprints and prototypes of a process or product.
3/ Development Cost Estimates for a Metaverse Shopping Platform
The Metaverse is one of the brightest prospects in the modern world. With a wide range of features, it benefits everyone.
The Metaverse includes AR, VR, AI, HMD, Blockchain, and IoT to enhance your experience. With all this technology, there is no doubt that the development costs will be substantial.
But, depending on how complicated your project is, you can also find metaverse solutions that are both cheap and good. Metaverse development costs range from $10,000 to $400,000, depending on cost factors.
Understand the factors that affect the cost of developing a metaverse
Hardware
The medium required to teleport the user into the virtual world is a VR headset. In addition, VR glasses, mobile devices, and computers also serve as mediums for entering virtual worlds.
Infrastructure
To ensure uninterrupted connectivity, 5G towers are very important as they provide better internet connectivity. Users will experience lower latency in virtual environments with 5G connectivity.
Digital Avatars
Digital Avatars are digital representations of people. Digital avatars can be exact replicas of users and convey emotions in advanced ways.
Security
Anything connected to the Internet is at risk of cyberattacks. In 2023, cybercrime will be more prevalent than ever. Improving security and privacy is essential when developing metaverse environments.
4/ How to Build Your Own Metaverse Shopping Platform
To create an effective metaverse, you should follow three key steps:
Build the infrastructure
Similar to the physical world, we need to build the framework for the metaverse. The infrastructure must allow multiple users to carry out different digital activities simultaneously.
Define standards and protocols
The next step is to create standards that define how the metaverse works. This step should focus on transactions and security as its primary goals.
Populating Content
Once you've built your infrastructure and defined your standards, you need to move on to the third step. It is to populate the metaverse with content, assets, and activities.
5/ Conclusion
At MLTech Soft, we can provide world-class Metaverse app development services. We have highly skilled and experienced developers to build metaverse solutions for your needs.
Let's come to MLTech Soft and experience all the new technologies - AI, IoT, Blockchain, and AR/VR. We will help you in any stage or need, from consulting and design to development and launch.
Get our blog
Want the latest and greatest from our blog straight to your inbox? Chunk us your details and get a sweet weekly email.
MLTECH SOFT
Submit your CV