15 mins read
Why Is It Never Too Late To Learn Cybersecurity? A Step-By-Step Guide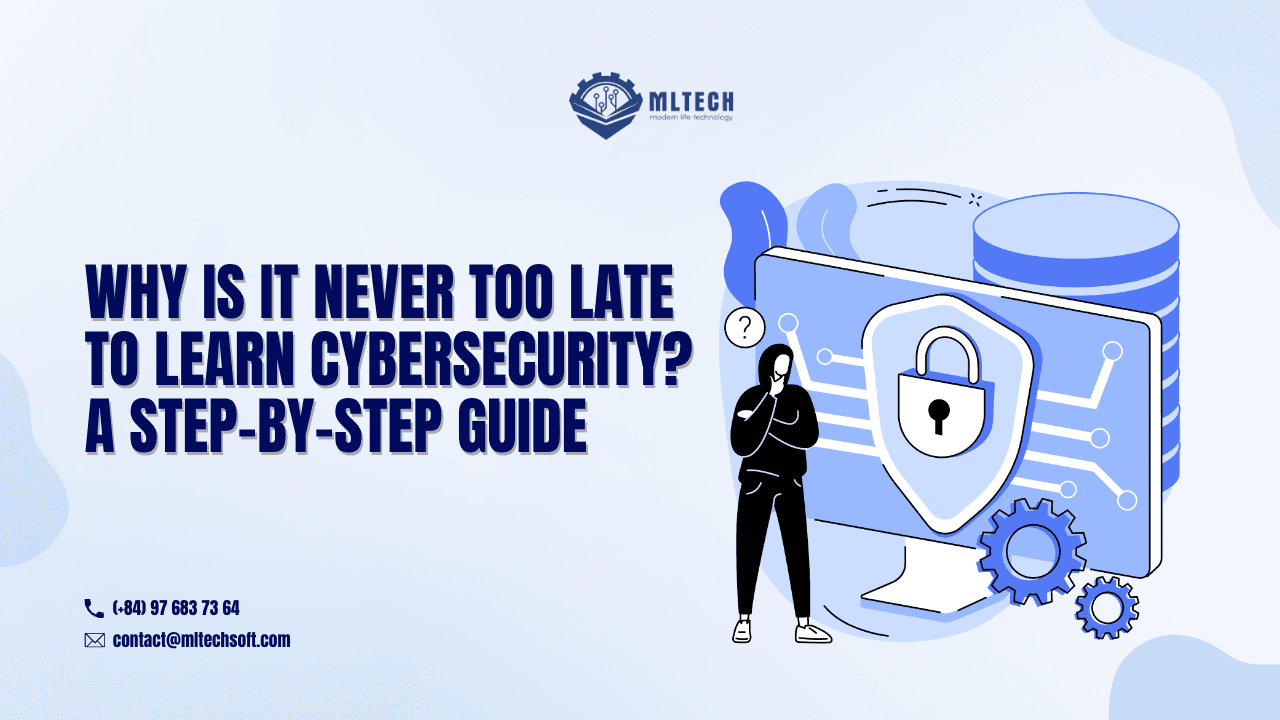 Because the internet is so commonplace now, there is a chance that business and personal information will be used in a bad way. This has increased the need for knowledgeable and talented cybersecurity professionals in the industry.
Cybersecurity is one of the most important and fastest-growing industries in the world. Every day, people and businesses realize how important cyber security is and take steps to keep their data safe.
But is it too late to make a career change in cybersecurity? Absolutely no answer!
This blog post explains why learning cybersecurity is a smart move for everyone, regardless of age or experience. It also dispels the myth that you need a computer science degree to learn cybersecurity.
1. The in-demand nature of a cybersecurity career in 2023:
As cyber threats become more common and grow at a faster and faster rate, IT professionals and businesses must make big changes to their cyber security plans to maintain a good security posture. As the threat of cyberattacks has gotten much worse, so has the need for cybersecurity.
As businesses move toward cloud storage and internet management, there is a growing need for cyber security. Today, because the internet is so common, there is a chance that business and personal data will be used in a bad way. With the future demands of cybersecurity, having a security certification is essential to staying on top.
2. Why should you learn cybersecurity as soon as possible?
These may be simple service disruptions, but for other companies, it's user data loss or more.
Even crazier?
There is a hacker attack every 39 seconds
64% of organizations have experienced web-based attacks -Since COVID-19, the US FBI reports that reported cybercrime has increased by 300%
Approximately $10.5 trillion is expected to be spent on cybersecurity globally by 2025
From 2013 to 2021, global cybersecurity vacancies increased by 350% to about 3.5 million. There are far more vacancies than there are people with the skills to fill them
Of course, we don't want our customers or ourselves to lose information, and we don't want our platform or service to go down. As such, cybersecurity professionals are in high demand and needed in all areas of technology.
3. Is cybersecurity hard to get into?
While there may be difficult concepts like cryptography and areas that require more technical knowledge, cybersecurity is one of the few areas in the tech world that does not require a strong technical background. Instead, the industry places more emphasis on the following skills:
Ability to think critically to solve problems
Have a strong desire and passion to learn
Pay close attention to details
In cybersecurity, your soft skills are just as important as your technical skills, and you need both to be successful. Like any career, success in any field takes time, dedication, and experience.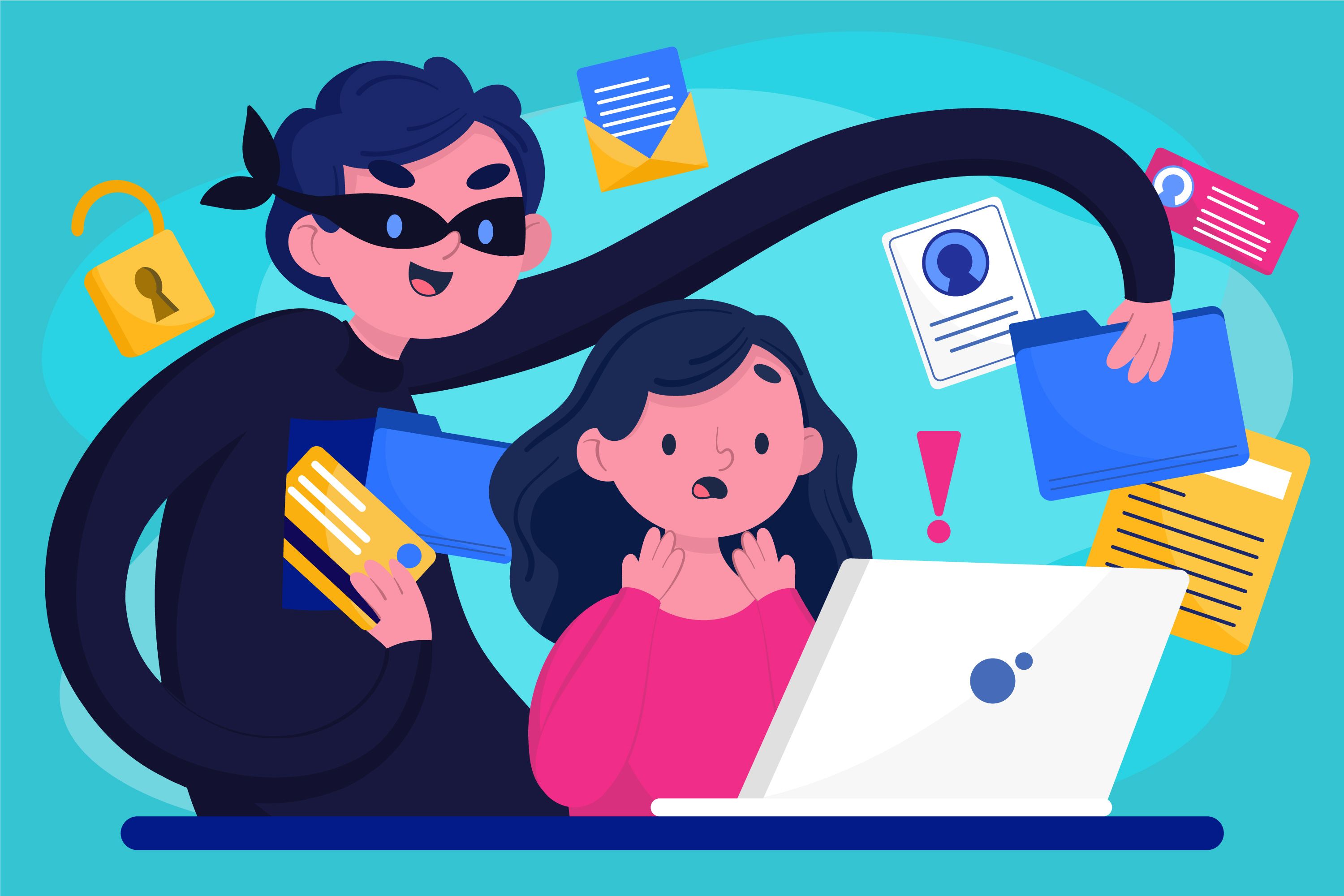 4. Must-have tech skills to become a cybersecurity professional:
The demand for cybersecurity has peaked as more and more businesses move online and move to cloud storage. With this milestone, there is a growing demand for cybersecurity professionals who can protect digital data. A good cybersecurity professional must possess a broad and diverse set of skills. This tutorial explores the top 8 cybersecurity skills (up from 5 with popular new advancements!) that will help you enter the cybersecurity space.
Encryption Tools
Encryption software is software that uses encryption to prevent unauthorized access to digital information. Encryption is used to protect digital information on your computer and digital information sent over the Internet to other computers.
Encryption tools are important for many security-related reasons, including:
Protect your computer system from cyber attacks
Sending information using encryption tools helps protect your data from external threats, such as cyberattacks. Anyone hacking into your system during the data transfer process can copy, delete, or otherwise modify your files and documents in any way they desire. Hackers can't get to your data with encryption tools unless they know the exact encryption key.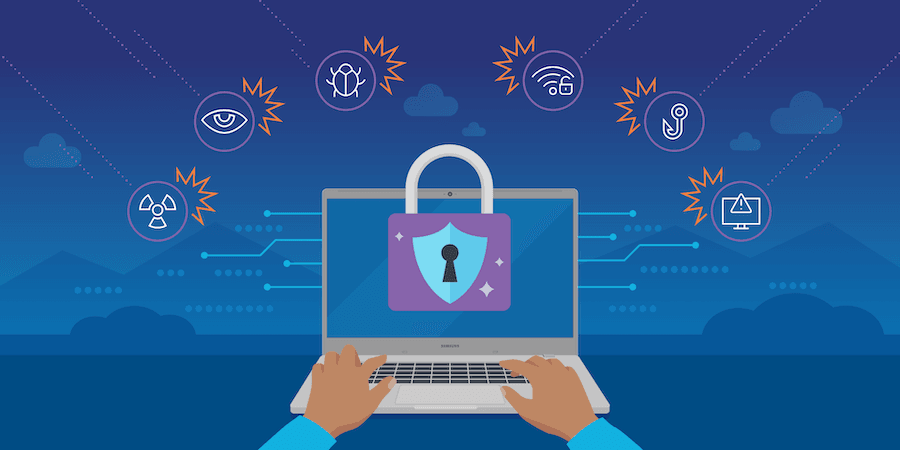 Help protect your privacy
Sending data using encryption tools helps keep sensitive information confidential. For example, you may want to protect location, file upload information, and file names. Encryption tools use specific keys to scramble data so that even people who haven't been verified can read it. Encryption tools can also store information so that it can be kept private except for those who use it.
Web Vulnerability Scanning Tools
A vulnerability scanner is an automated tool that scans web applications for security vulnerabilities. Test web applications for common security issues such as Cross-Site Scripting (XSS), SQL Injection, and Cross-Site Request Forgery (CSRF).
A more powerful scanner may be able to use more advanced techniques to dig deeper into your application. Burp Scanner, the engine behind the Burp Suite security testing products, is a new way to test application systems. It can find vulnerabilities that many other scanners miss, such as asynchronous SQL injection and blind SSRF.
Next-Generation Antivirus
Antivirus software has been around for a long time, but next-generation antivirus takes it to a new level of advanced endpoint security protection. This is a systems-centered, cloud-based approach that goes beyond the well-known malware signatures and heuristics that are based on files.
We use predictive analytics, which are based on machine learning and AI, along with threat intelligence to:
Detect and prevent malware and fileless non-malware attacks
Identify malicious behavior and TTPs from unknown sources
Collect and analyze comprehensive endpoint data to identify root causes
Respond to new threats that were previously undetected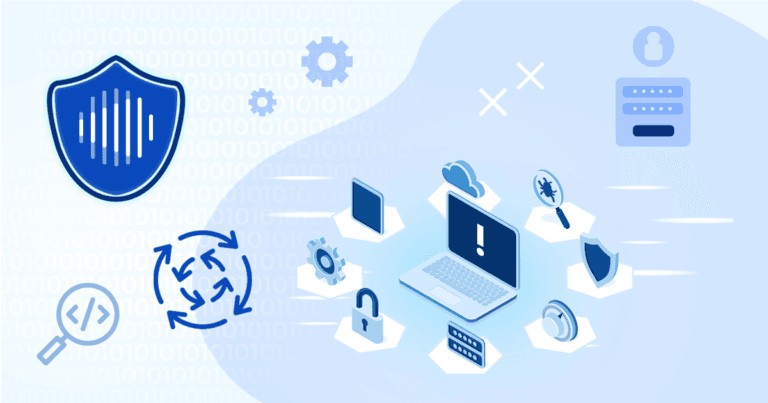 Next-Generation Firewall
Next-generation firewalls (NGFWs) do this and much more. NGFWs can do more than just control access. They can also stop advanced malware and application-layer attacks. According to Gartner, next-generation firewalls should include the following:
Standard firewall features such as stateful inspection
Integrated intrusion prevention
Application awareness and control to detect and block dangerous apps
Threat intelligence sources
Update Paths to Include Future Information Feeds
Techniques for Dealing with Evolving Security Threats
Things to watch out for
PKI Services
A public key infrastructure (PKI) is the set of roles, policies, procedures, and systems that are needed to create, manage, distribute, store, and revoke digital certificates.
The eDelivery PKI Service enables the distribution and management of digital certificates used by deployed eDelivery components. Ensures system-to-system data confidentiality, integrity, and non-repudiation between eDelivery Access Points (APs) and Service Metadata Publishers (SMPs).
This service is only available to European Union (EU) and European Economic Area (EEA) government agencies that wish to set up as subdomain owners in PKI Services and who have signed a circle of trust for subdomain exchanges. I am interested in establishing Information using eDelivery technical specifications and components. Use of eDelivery PKI is optional. Policy domains may choose to use other PKI Services or mutual trust mechanisms.
Security Information and Event Management (SIEM)
Security Information and Event Management (SIEM) is software that improves security awareness in IT environments by combining Security Information Management (SIM) and Security Event Management (SEM).
SIEM solutions improve threat detection, compliance, and security incident management by collecting and analyzing real-time and historical data and sources of security events.
Data loss prevention (DLP)
Data loss prevention (DLP) is a method of detecting and preventing data breaches, leaks, or accidental destruction of sensitive data. Organizations use DLP to protect and secure their data and comply with regulations.
The term DLP refers to protecting an organization from both data loss and data exfiltration. Data loss refers to events such as ransomware attacks where business-critical data is lost. Data loss prevention focuses on preventing unauthorized transmission of data outside the boundaries of an organization.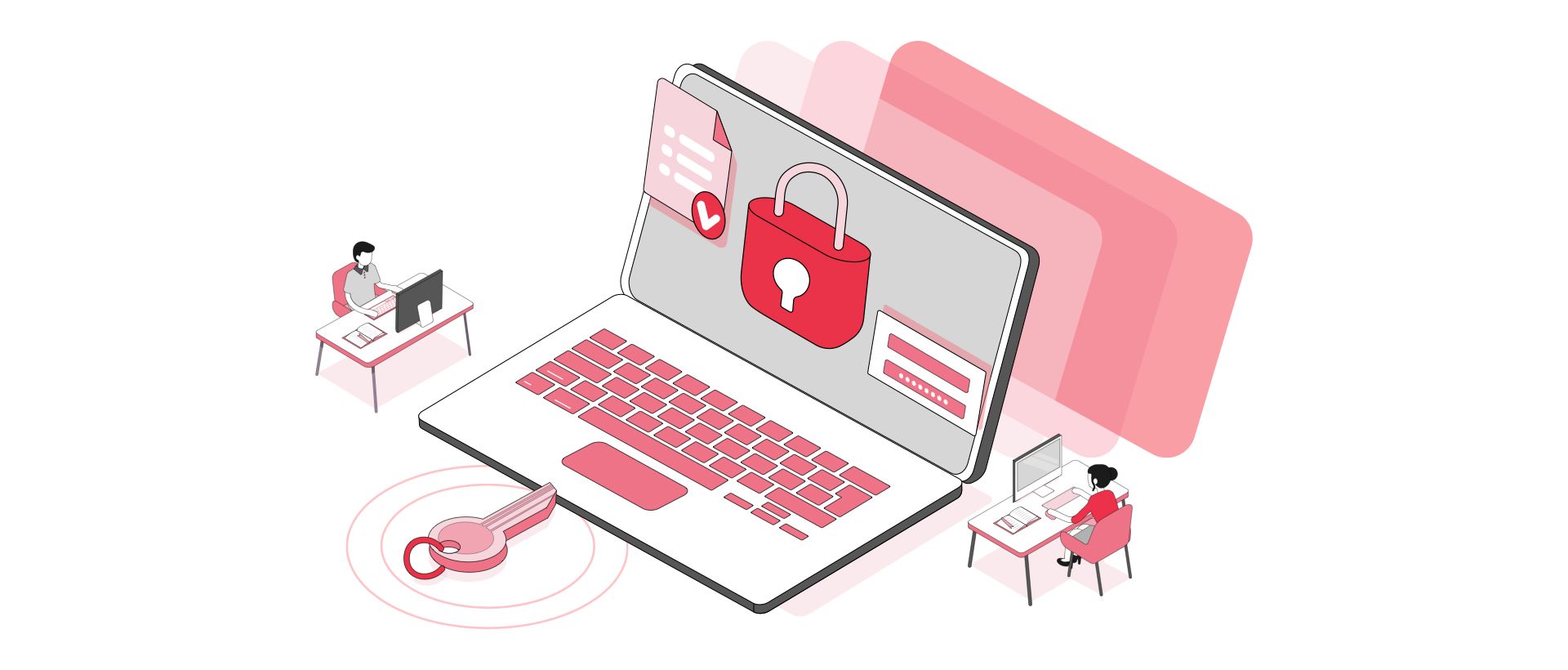 5. Wrapping up:
In summary, it's never too late to learn cybersecurity! We're not just saying this. We know it because we've helped thousands of people transition into new careers in cybersecurity. It proves that everyone can move to cybersecurity.
The IT sector is constantly growing and evolving, making the transition to cybersecurity easier than ever. Learning cybersecurity has many benefits, such as higher salaries and job stability.
Plus, you don't need a computer science degree to get started in cybersecurity. One or two certificates and a lot of dedication are enough. So if you're interested in cybersecurity, it's never too late to start.
Get our blog
Want the latest and greatest from our blog straight to your inbox? Chunk us your details and get a sweet weekly email.
MLTECH SOFT
Submit your CV